1 Natural Honey features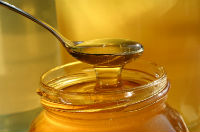 Natural Honey is a great antibiotic and natural antiseptic that helps the defenses inside our body.
The partly raw monoflower honeys, maintain the properties of the plants from which they come and have a characteristic symphony of flavors that enrich the pleasure of taking honey.
2 For what is recommended Natural Honey?

Natural Honey is recommended for:
Sweet antibiotic: Honey is a pleasure for those with a sweet taste, helps to protect from infections. Contains energetic sugars, vitamins, minerals, active enzymes, amino acids, organic acids, antibiotical substances.

Helps with the cough and soothes the throat.

Relieves allergies.

It has laxative effects and it is very efficient against constipation.
It is a good antioxidant, thanks to its high content of phenolic acids and enzymes such as catalase and glucose oxidare that protect cells from free radicals.

Probiotic food, etc.
3 More questions…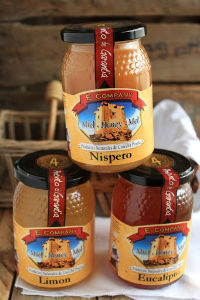 At lamieleria.com we produce and package our own honey, jar by jar, completely handmade since more than 80 years, without adding any food colorant or added sugars. Our honey is 100% natural.
If you have any questions or suggestions, please get in contact with us. You can do so through this different methods:
Help section: In the Help section, you can find frequently asked questions about our web.
Messages: If you still have doubts, you can leave us a message here and we will answer as soon as possible.
Contact telephone: You can call us at  

(+34) 965 590 334

 between the hours of 9am to 2pm, and 4pm to 7pm, Monday to Friday. We will be delighted to help you with anything we can.
The team behind lamieleria.com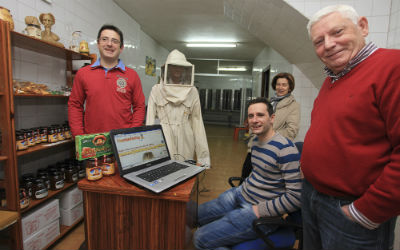 4 Where can I buy Natural Honey?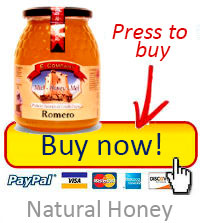 At our online shop lamieleria.com we have different size containers of Natural Honey.
Press here to buy Natural Honey now at the best price available and start enjoying now.