1 Features Spanish Honey.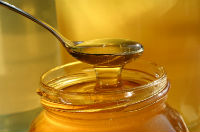 The Spanish Honey is a wonderful natural antibiotic and antiseptic also favors the defense capacity of our body.
The raw honeys in part maintained the properties of the plants from which they come and have a symphony of flavors characteristic that enrich the pleasure of taking honey.
2 So that is recommended Spanish Honey?
Spanish Honey is recommended for: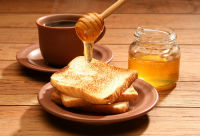 Antibiotic Sweet: Honey is a treat for the sweet tooth that helps keep infections away. Energy sugars, vitamins, minerals, active enzymes, amino acids, organic acids, antibiotic substances
Soothes cough and throat
Relieves allergies
Have laxative effects and is very effective against constipation
It is a good antioxidant, thanks to its high content of phenolic acids and enzymes such as glucose oxidase and catalase are able to protect cells from free radicals
Prebiotic food, etc.
Visit here the different types of honey we have.
3 More questions…..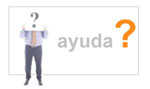 We want the experience to navigate our pages is nice, so we provide various care systems if you need help:
Section Help: Section of help, you can find frequently asked questions on our website.
Posts: If you still have questions, you can leave a message here and we will respond as soon as possible.
Telephone: You can call the phone number

+34 965 590 334

 from 9 am to 14 and from 16 to 19 hours, Monday through Friday. We are happy to assist you with any questions or suggestions.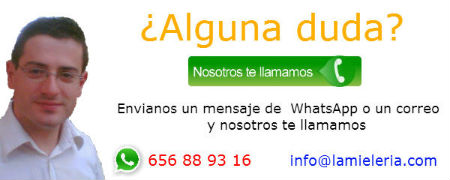 4 Where buy Spanish Honey in UK?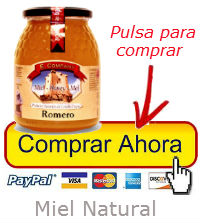 In our online store available for sale, Spanish Honey in containers of various sizes.
Click here to buy Spanish Honey in UK the best price and enjoy all our advantages.